This article goes in to the details of why the cost for Harvoni is so much and what you can do about getting Harvoni at an affordable price.
You will also learn about coupons, Co-Pay programs and Prescription Assistance Programs. and a
*Bonus tip that can get the cost for Harvoni for FREE or maximum pay $500 for a full course of treatment.

Why is the Cost for Harvoni so much?
We are going to take a look at a few reasons the cost for Harvoni is so much.
Short and quick answer:
First, Gilead Sciences invested $11.2 billion dollars to buy the Pharmasset Inc patent of Sofosbuvir, the drug that has a high cure rate for hepatitis C.
If you invest $11.2 billion dollars you want to make your money back, that's what they did.
Second, it is US Federal law that says if you have a patient that needs medicine to cure any disease (like hepatitis C), the state must pay for it.
States had a legal burden to provide treatment for the hepatitis C patients under their care.
Third and most important reason is if a person has the ability to pay for the treatment with the help of insurance or not, then price it accordingly.
Cost for Harvoni with Insurance and without.
 $98,500 for 84 tablets to get cured for hepatitis C, so people relied on their insurers to come through.
Unfortunately, only 23% of patients that apply for Harvoni, get approved.
Your copay for Harvoni would be anywhere around $5,000 to $38,000, that varies from insurer to insurer.
Most insurers did not cover the cost of hepatitis C drugs because it was too expensive, unless it was life threatening.
Gilead Sciences CEO stated "We price the cost of the meds based on the ability of the country to pay."
Since, we (USA) are a rich nation, we have to pay high prices.
Poorer countries get it a lot, I mean a lot cheaper.
Unfortunately, for them its still very expensive, so their government helps out quite a bit.
They contract manufacture Harvoni and pretty much give it away to at high risk populations.
Wouldn't that be awesome if Uncle Sam did that for us?
Gilead Sciences Hep C Drugs.
We need to understand Gilead Sciences is a multi billion dollar company that manufactures hepatitis B, hepatitis C, HIV and influenza drugs.
To make a several billion dollars a year in profit, that money has to come from somewhere.
Millions of people in the US and folks from around the world pay for Gilead's patented drugs.
The company gets paid in royalties for every tablet they sell at home and outside America.
Gilead Sciences is not a charity, because they are a publicly traded company, they price their medicine to maximize profit.
The return on investment for Gilead, their board of directors and stock holders have been extremely good over the past few years..
Gilead's success formula is to come out with a solution for a real public health threat and cash in.
That public health threat is the highly infectious hepatitis C virus.
Our government cannot control the price of new drugs that are researched and developed by a publicly listed and traded company.
We are capitalists, so we have to grin and bear it.
That's why the price of Sovaldi (hep C drug similar to Harvoni) made headlines with a $1000 tablet.
Activists came out of the woodwork, proclaiming life saving medicine should not be priced that high.
Unfortunately, their activism fell on deaf ears, hepatitis C patients and their insurance companies had to foot the bill.
How did Gilead get away with high prices?
Legally, any state in the US, that has patients under its care must provide treatment to cure an infectious disease or condition.
So, Gilead knew that if Sovaldi  was priced at $84,000, the state has a legal burden to pay for the treatment regardless of cost.
Gilead's logic was, its a highly infectious disease, we have a cure for it and this is the cost.
Their take was, Harvoni costs less than a $878,400 liver transplant, prices for 2020.
As a result many states had to pay the sky high price for hepatitis C medication.
State healthcare systems had to pay and went bankrupt.
That's just how our system is setup and right now don't see it being changed anytime soon.
Why is cost for Harvoni price so expensive?
The number one reason news media and journalists around the country agree on is; the research and development that goes in to making Harvoni cost makes it so expensive.
We at Sunny Pharma understand a lot of research and development was put in to discovering sofosbuvir, but after doing our own research we found out we were being lied to.
A medical chemist named Michael Sofia invented the drug while working for Pharmasset and a VA hospital.
Pharmasset was bought out by Gilead Sciences for $11.2 billion in 2012.
Some believe it was actually discovered at the VA hospital and the invention of sofosbuvir belongs to the US government.
The Gilead hep C drug went through clinical trials that same year and US FDA approved it to treat hepatitis C.
This still doesn't explain Harvoni cost, the truth is big money was behind this deal all long.
Gilead's investment bankers like Bank of America Merrill Lynch and Barclay's bank all played a significant role.
Sovaldi price was set at $84,000 because state health departments could handle the price and Gilead would profit heavily from it.
Which they certainly did.
Price is about profit and about recouping costs from the purchase of Pharmasset.
Gilead made $48 billion dollars in 4 years with their hepatitis C medicines; Sovaldi, Harvoni and Epclusa.
What does Harvoni treat?
Harvoni is a prescription drug that treats chronic hepatitis C virus.
It successfully treats hepatitis C genotypes 1, 4, 5 and 6; some patients may require weight based ribavirin to clear the virus.
What are the side effects of Harvoni?
There are very few if any side effects of Harvoni, a little head fog, nausea, insomnia, fatigue, and diarrhea.
Most hep C patients don't have any side effects.
The most common Harvoni side effects documented was fatigue and headache, 16% and 11% respectively.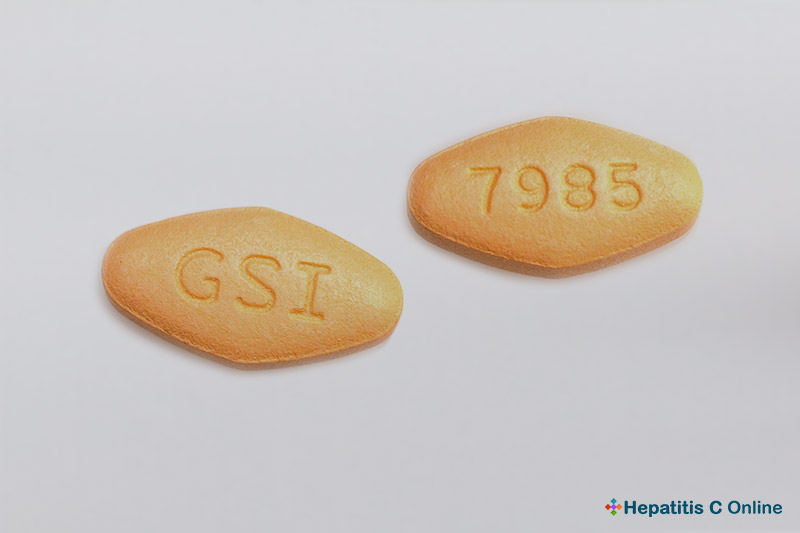 Is Harvoni a pill or an injection?
Harvoni is a pill, or you can call it a tablet.
Some hepatitis C patients need to take 8 weeks of Harvoni to clear the virus.
Can you drink alcohol while taking Harvoni?
It is strongly not advised to drink any form of alcohol when taking Harvoni, Sovaldi, Epclusa, Daklinza, Vosevi, Zepatier and other hep C meds.
What happens when you throw gasoline on a fire?  Same thing happens with Harvoni and alcohol.
Do not drink while you are on treatment.
It is only 84 days for most people.
When you are trying to kill the hep C virus with Harvoni, drinking alcohol is counter acting the treatment and damaging the liver at the same time.
Not advised to drink alcohol while on any hep C treatment.
How long does Harvoni take to work?
Most hepatitis C patients have documented that they feel much better after 7 to 14 days after taking Harvoni tablets.
This data does not represent all hepatitis C patients.
It is important to note that some patients may take weeks and even more than 3 months depending on their viral load and what genotype they have.
Treatment results are based on patient to patient experience.
However, with clinical data over 7 years of Harvoni (sofosbuvir 400 mg ledipasvir 90 mg), clearing the hepatitis C virus is 94% to 99% in 2022.
Co-Pay Coupon Programs & Prescription Assistance Programs
Co-Pay Coupons
Harvoni Co-Pay Coupon Program, call 855-769-7284 and the website for more information.
Asegua Co-Pay Coupon Program for generic Harvoni (sofosbuvir 400 mg ledipasvir 90mg), call 800-445-3235 and apply on their website.
Prescription Assistance Programs: cost for Harvoni

Gilead Support Path 1-855-7-MYPATH (1-855-769-7284), you can go to the website.
HealthWell Foundation 800-675-8416.
Patient Access Network Foundation 866-316-7263.
Good Days Program 877-968-7233.
Soul of Healing 858-952-1077.
Other organization that can help you get hepatitis C treatment.
How much does Harvoni cost in India?
Harvoni manufacturer Gilead Sciences lost the patent fight in India to monopolize the global hepatitis C drugs market.
You can read more about this at the Fortune magazine article.
Harvoni was launched in India around December 6th 2015 and was selling for 4 to 5 times the retail price because of demand.
In 2015, this treatment was still a fraction compared to the US; around $1530 for 12 weeks treatment.
Flocks of Americans came to India to get this life saving medicine for themselves, friends and family.
At that time Harvoni price in the US was around $98,500 and for one Harvoni tablet cost was $1175.
That's a real expensive pill to swallow!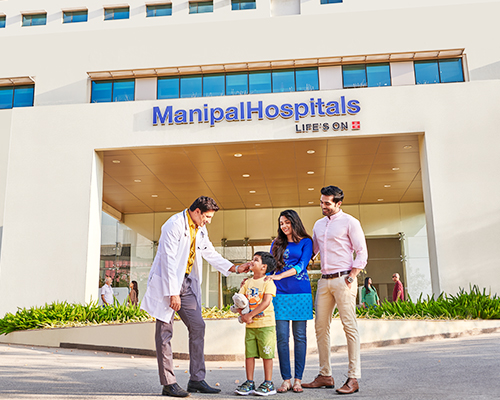 Today, Harvoni tablet price in India is about $8 to $10 and is getting more affordable everyday.
Historically many Americans would often buy expensive medicine in Mexico, our Southern neighbor.
Unfortunately, Harvoni cost in Mexico was about $84,000 for 84 tablets, 12 weeks treatment in late 2015.
Hep C treatment in Mexico was not only out of reach for Mexicans but also Americans trying to find a bargain.
Another very popular hep C treatment, Sovaldi or sofosbuvir 400 mg price in Mexico was equally expensive about $74,000
Only about a $10,000 discount compared to what it was being sold for in the US.
Finally, cost for Harvoni in India to the rescue.

You are exhausted, you have tried your very best but still no Harvoni treatment in sight.
Here is a tried and true method of procuring Harvoni that is legal, safe and authorized by Harvoni manufacturer, Gilead Sciences.
The Food and Drug Administration (FDA) office in India, validates these manufacturing facilities.
You can contact the FDA Director in India at this website.
How does this work?
Right now, the cost for Harvoni from India is only $499, 12 weeks treatment, 84 tablets, FREE shipping.
If you only need 8 weeks of treatment, 56 tablets, it will be $380 & FREE shipping.
You can mail order Harvoni and have it delivered to you in 7 to 14 days.
That is a deal that you cannot pass up.
Just imagine in a few short months, you will be 100% FREE of hepatitis  C.
Thousands of Hep C positive patients have used our Harvoni to clear the virus.
You too can benefit.  Don't wait to be cured. 
Your liver and body will thank you for it.
Cost for Harvoni Today for a Great Price. Money Back Guarantee.
[wpforms id="2426″]
Related articles>
Epclusa is dirt cheap in Mexico? True?
Dallas Buyers Club: What it did for hepatitis C?